Hunting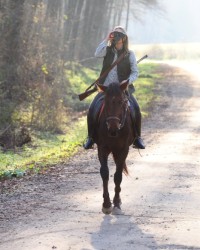 Mozart Hotel is situated in the Kinkovo natural surroundings. The wooded Bilogora hillsides are particularly rich in forest wildlife. Deer, roe-bucks, wild boars and pheasants can be found near the hotel's surroundings. We offer hunting with professional hunting guides and a ride in an open horse-drawn carriage.
In case you are bringing your loyal four-legged friends to go hunting with you, we provide an excellent place for them as well.
We have 6 covered, separate kennels enclosed by wire fences for your dogs.