Restaurant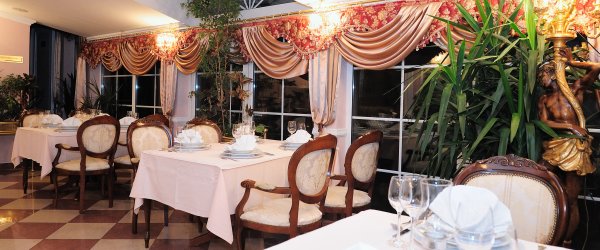 The Mozart Restaurant and the dinning hall are located on the ground floor with a seating capacity of 80. It is a beautifully decorated place for the most important events.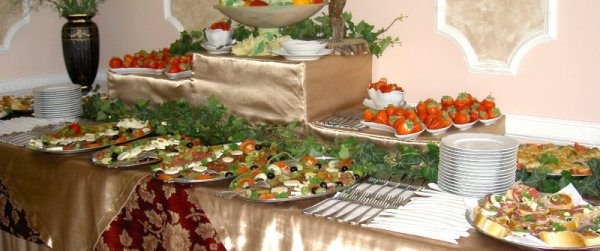 It serves superb cuisine, whether you wish to celebrate a special event or just enjoy your vacation. The gourmands who seek excellent culinary flavours and scents will surely find something according to their taste. In addition to the traditional specialties of the Slavonian region, Mozart Hotel serves excellent fish, as well as wild game specialties. It offers a wide choice of desserts and pastries appealing to the palate which will complete the gastronomic experience in the heart of nature.
We have fully adopted the HACCP system which guarantees top quality and food which meets the sanitary criteria.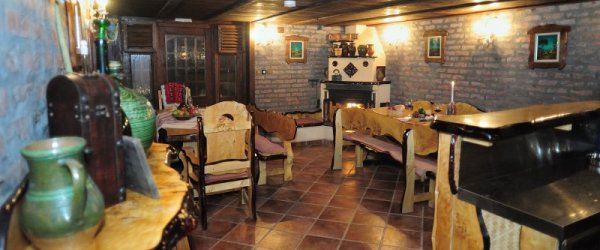 The wine cellar with a classical fireplace, whose interior is made of traditional Slavonian wood, is a comfortable place where you can choose between a large selection of quality wines and local dishes. It has a seating capacity of 30.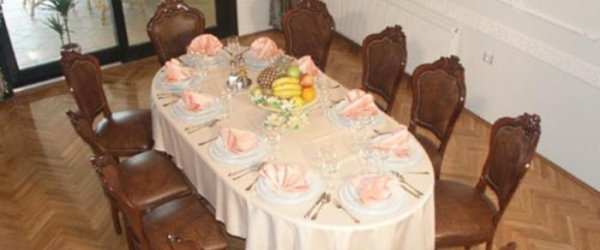 The green drawing room is used for smaller gatherings and is, therefore, ideal for business meetings which include food and drink consumption. It has a seating capacity of 16.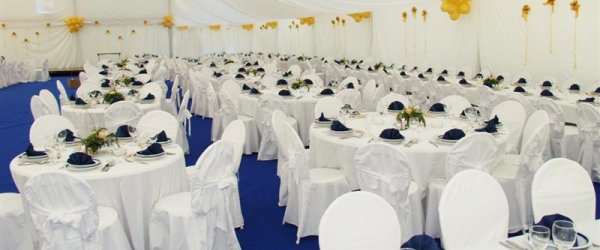 Along with combining programmes, it is possible to organise special events for 120 guests in a separate area. Additionally, the forest and nature idyll of the hotel surroundings, as well as the beautifully decorated exterior, provide the opportunity to organise an unforgettable wedding in the open. Mozart Hotel is surrounded by a large grassy area which, in combination with tent rental, has room for up to 600 guests. White tents, round tables, candlelight and garden torches, everything according to your taste will contribute to a romantic wedding in natural surroundings, an everlasting memory of one of the most important and happiest events in life.